Oil & Gas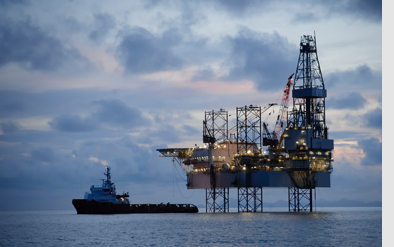 PEI-Genesis offers a wide array of connectors, custom cable assemblies and value-add solutions to the Oil and Gas market, including the Offshore Topside, Downhole, Subsea, and Geophysical markets. With the increase in world demand for oil and gas by-products, the technology used in the exploration and production processes has become more sophisticated.
We offer Amphe-EXTM and Star-Line EX® connectors. These ATEX-approved for copper, Fibre and Ethernet (RJ45), hazardous-area connectors manufactured by Amphenol are specifically designed for use in harsh environments such as those associated with oil and gas exploration, petrochemical plants and fuel storage sites. In addition to ATEX connectors, PEI-Genesis also stocks and assembles micro-d connectors from ITT Cannon, as well as a variety of products from Anderson Power Products, Dialight, and LEMO. A wide range of safe-area connectors are also available in standard connector layouts, such as MIL-DTL-5015 and MIL-DTL-38999, from manufacturers such as Amphenol, ITT Cannon and TE Connectivity DEUTSCH.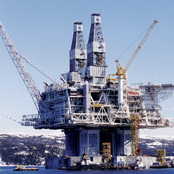 Offshore Exploration
Offshore drilling equipment has to operate safely in very rugged, demanding environments. Amphenol Industrial has offered the drilling industry the most complete package of offshore electrical connectors for more than 25 years. Our IECex-certified products offer the industry technology with all the latest certifications. Whether its high-voltage, high-amperage connectors for top drives and traction motors or fibre optics for monitoring and communications, Amphenol Industrial has the certified product to solve your toughest interconnect needs. Star-Line EX®, Amphe-EXTM and EX Cable Glands are used by all major OEMs drilling contractors worldwide. Our Amphe-EXTM connectors are featured on the world's first fully-functional offshore floating liquefied natural gas (FLNG) facility, the Prelude FLNG.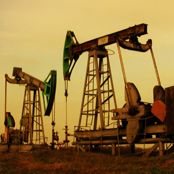 Land Exploration
Due to their size, land drilling rigs need to be of modular design for easy transport and "Rig-up" from drill site to drill site.
Amphenol-Pyle National
StarLine connectors have been used for the electrical portion of these rigs for over 40 years. Their proven track record has helped drilling contractors avoid costly downtime. Amphenol offers a complete line of land drilling connectors. Our Rig Power Single Pin connectors are the industry-standard for top drive interconnects. Amphenol offers VFD rated versions of their single pin Rig Power and a multi pin VFD product that can be used in
Star-Line®
or
Star-Line EX®
hardware. Our control insert configurations are used extensively in our Starline product throughout the land rigs for interconnects to key electrical components.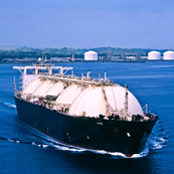 Production
Amphenol's stainless steel versions of
Star-Line EX®
and
Amphe-EXTM
have given FPSO ship, turret, and offloading buoy manufacturers a wide range of contact configurations for their electrical interconnects. Amphenol's IECEx-certified product allows the production market to use electrical connectors in hazardous areas on key components to minimize down time.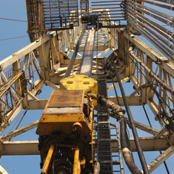 Downhole
Amphenol
has developed a Downhole Solutions focus to better serve high temperature and high pressure applications. While already leading the way with its GE-Tensor compatible MWD connector and 240°C rated micro-ds, Amphenol is also planning to release high temperature rotatable connectors in numerous configurations soon. In addition, high pressure feedthroughs and bulkheads, as well as many other downhole and subsea configurations are also in rapid development.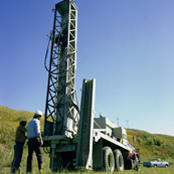 Geophysical
Amphenol
is a technology leader in the design, manufacture and supply of high performance and rugged interconnect systems for the Geophysical market. Land and Marine seismic systems require more rugged connectors and higher bandwidth. Amphenol is working with the leading OEM's on hermaphroditic electrical, hybrid and fiber optic connectors, reinforced Ethernet links, copper or hybrid streamers. With the increase in world demand for oil and gas products, the technology used in the exploration processes has grown in sophistication. Telemetry seismic cables, geophone strings, offshore seismic streamer cables and down-hole monitoring cables are just a few of the areas
Amphenol
connector solutions are used in the Geophysical market.