Amphenol Communication Solutions (ACS) USB 3.1 Gen 2 Connectors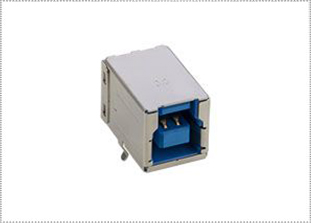 10 GB/S DATA TRANSFER AND 100W POWER DELIVERY
Amphenol Communication Solutions' USB 3.1 connectors are designed to support high-speed communications of up to 10 Gb/s and scalable power delivery up to 100W. They can be used to improve host-directed simultaneous bidirectional communication, providing full-duplex signaling over two differential pairs.
The Amphenol Communication Solutions (ACS) USB 3.1 Gen 2 connector series is designed with rugged gold-plated leaf contacts, high temperature thermoplastic, halogen-free material and full metal shielding for EMI/RFI protection.
With excellent power efficiency and electrical performance, these USB 3.1 connectors are the ideal option for next-generation applications in the datacom, telecommunications, consumer electronics and industrial markets.
Amphenol's series of USB 3.1 connectors also offer improved contact resistance, corrosion prevention, a high flammability rating and robust mating for maximum reliability.