TE Connectivity DEUTSCH 38999 DJT Series I Circular Connectors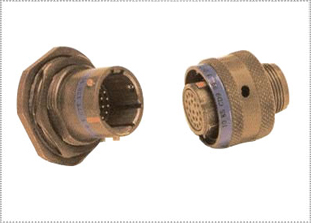 EMI-RFI SHIELDED QUICK-MATING CONNECTORS
TE Connectivity DEUTSCH 38999 DJT series I offer high density contact arrangements in a miniature metal circular connector. DJT connectors meet MIL-DTL-38999 and were originally designed as military and aerospace components to meet the demand of rugged and harsh environments.
The TE DEUTSCH 38999 DJT series is now being used in many applications requiring extremely reliable interconnections. These TE DEUTSCH connectors are quick-mating, environmentally-sealed, triple-lead threaded, have a self-locking coupling, are EMI-RFI-shielded, and offer fluid resistance. A variety of DEUTSCH 38999 backshells are available.
For full product details on the TE DEUTSCH 38999 DJT series MIL-DTL-38999 series I connectors, please see the specifications below.