Amphenol Explosion-proof Cable Assembly Services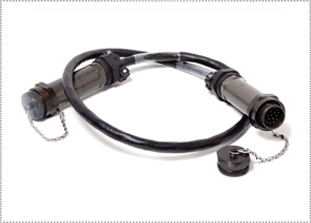 FULL TURNKEY DESIGN AND CERTIFIED INTERCONNECT SOLUTIONS
PEI-Genesis is the only distributor SIRA certified to build Amphenol Explosion Proof connectors (StarlineEX and Amphe-EXTM). We are also BASEEFA competent to build explosion proof Amphenol cable assemblies for use in hazardous environments.
PEI can provide a tailored solution that meets your deadline, performs to specification, and reduces your total cost. This includes cable assemblies and Exe/Exd Enclosures with connectors and cable attachments.
Our field engineering team will work with you from concept through delivery, providing:
Drawings
First article samples
Production quantities
On-time delivery and to specification
Forget about costly and time consuming assembly. Let PEI-Genesis delight you with a trouble-free plug and run Amphenol cable assembly.
Whether your requirement is ATEX or IECex, we can offer a solution to suit both Zone 1 and Zone 2 areas Gas, Dust and Flying's Data, Power, Signalling and Fibre optics. Our AEX or CEX certification is pending.