Positronic Combo D-Sub Connectors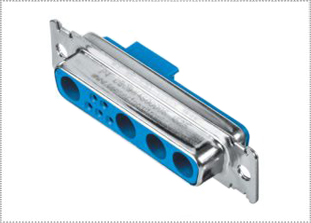 QUALITY D-SUBS FOR HARSH ENVIRONMENTS
Available in professional, industrial and military performance options, Positronic combo D-Subminiature connectors are quality interconnects for both indoor and outdoor environments.
These Positronic D-Sub connectors enable mixed contact combinations of power, shielded, air, high voltage and signal contacts within one body, making them ideal for power, signal, coax, high voltage and fiber optic needs.
Positronic D-Sub connectors are built to withstand mildly corrosive environments with a wide range of temperature, pressure and humidity changes. Both the CBC Series and CBD Series are available. CBC Series Positronic D-Sub connectors offer crimp removable size 8 and 20 contacts, and CBD Series connectors offer fixed size 8 and 20 contacts.
These Combo D-Sub Connectors are most commonly used in Industrial, Mil/aero, and spaceflight applications. Part Numbers Start with the CBC and CBD Prefixes.