Positronic DD High Density D-Sub Connectors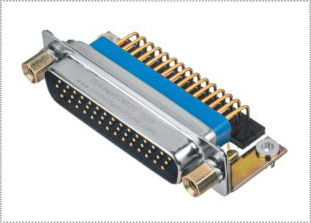 HIGH PERFORMANCE D-SUBS FOR HARSH ENVIRONMENTS
Positronic DD High Density d-subminiature connectors are rugged, flexible D-sub connectors suited for harsh and rugged environments, and are ideal for general signal use for industrial, mil/aero and spaceflight applications.
Positronic High Density D-sub connectors offer size 22; M24308 & M39029 machined contacts as well as wire, right angle solder or straight solder termination options.
These high density D-sub connectors meet performance requirements for SAE AS39029 and MIL-DTL-24308 Class M standards, with options for 15, 26, 44, 62, 78 and 104 contacts. High Density Series Part Numbers Start with the DD Prefix.