TE Connectivity D-Sub Connector Savers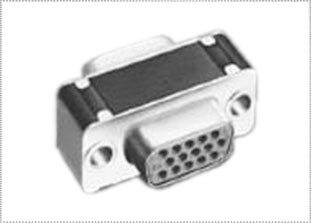 HIGHLY DEPENDABLE, VERSATILE CONNECTOR SAVERS
TE Connectivity D-subminiature connector savers offer a variety of options for different applications, including mix power/coax cavities, feed-through connectors, and non-magnetic connectors with rubber grommets for strain relief.
Connector savers are designed to protect connectors that are subject to repeated mating and unmating cycles. Connector savers prevent costly repair or replacement of expensive connectors while preserving the quality and integrity of the connector by absorbing connect and disconnect abuse.
Most of the connector savers in this series are EU RoHS-compliant as well as EU ELV-compliant. TE Connectivity D-sub connector savers offer versatile and flexible options with 20 or 22 contact size options, a shell size from 1 to 5 and available positions ranging from 9 to 104.
The D-sub connector savers also offer mechanical-grade strength with steel shell material, beryllium copper contact base and a gold contact mating area built to withstand harsh and rugged environments. With high dependability, they are used in a range of applications including commercial, telecommunications, military and industrial.