TE Connectivity Commercial Blind Mate RF Connectors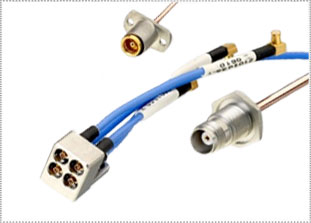 BROAD BANDWIDTH MULTI-POSITION CONNECTORS
TE Connectivity commercial blind mate RF connectors provide a modular, high-density, RF connection system for high performance. They are a broad bandwidth multi-position series of blind mate RF connectors which can be configured to a customer's specific requirements. The commercial blind mate RF connector's modular design permits application-specific configuration for high RF contact count. The float mounted jack maintains positive RF ground .240 center-to-center spacing, and they are also compatible with Fortis Zd backplane connector systems.
These commercial blind mate RF connectors are the ideal option for a range of industries including wireless applications, consumer devices, appliances, antennas, infotainment systems, autonomous vehicles and telecommunications.
Learn more about TE Connectivity Blind Mate RF connectors by checking out our blog post: Powerful Industrial Connector Solutions for Autonomous Vehicles".
Contact Your Local Sales Office