TE Connectivity Commercial Blind Mate RF Connectors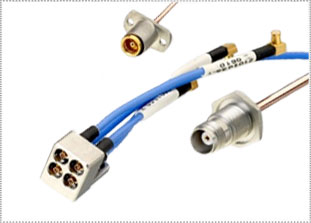 BROAD BANDWIDTH MULTI-POSITION CONNECTORS
TE Connectivity commercial blind mate RF connectors provide a modular, high-density, RF connection system for high performance. They are a broad bandwidth multi-position series of blind mate RF connectors which can be configured to a customer's specific requirements. Materials and plating meet the requirements of MIL-PRF-39012.
The commercial blind mate RF connector's modular design permits application-specific configuration for high RF contact count. The float mounted jack maintains positive RF ground .240 center-to-center spacing, and they are also compatible with Fortis Zd backplane connector systems. These 4 and 8 position modules are designed to meet the requirements of VITA 67.1 and VITA 67.2 as well.
These commercial blind mate RF connectors are the ideal option for a range of industries including wireless applications, consumer devices, appliances, antennas, infotainment systems, autonomous vehicles and telecommunications.
More specific applications include:
Backplane/daughter card applications
Electronic countermeasure systems
Land & sea anti-ballistic signal processing
UAV electronic sensing and processing
Avionics & ground based radar systems
Ground base stations & communication systems
Central computing, satellite on-board & ship-board computing
Learn more about TE Connectivity Blind Mate RF connectors by checking out our blog post: Powerful Industrial Connector Solutions for Autonomous Vehicles".