Amphenol NEXUS Plug and Jack Telephone Connectors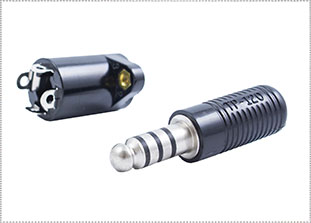 QUICK DISCONNECT AUDIO CONNECTORS, ROTATABLE FOR HARSH ENVIRONMENTS
Amphenol NEXUS Technologies offers ruggedized plug and jack telephone connectors for use in harsh and demanding environments. These telephone connectors are often used in military (MIL-DTL-9177) and commercial helmets and headsets (radio systems), but are not limited to communications applications. They are well-suited to other harsh environments as well, including drilling systems and other commercial and industrial applications.
Amphenol NEXUS plug and jack telephone connectors offer environmental resistance, EMI/RFI shielding, low-level circuit capabilities and high cross-talk resistance.
Options for plugs and jacks include 4, 5, 6 or 8-conductor, with jack-switch combinations available.
Features and Benefits
MIL-C-9177 qualified
Environment resistance
RFI/EMI protection
Low-level circuit capabilities
High crosstalk resistance