Anderson SB 120 Multipole Connector (Up To 240 Amps)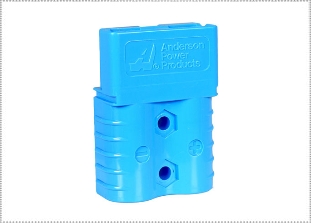 SB 120 MULTIPOLE CONNECTOR
(UP TO 240 AMPS)
The innovative Anderson SB 120 connector provide cost-effective reliability, design flexibility and safety for your products' manufacture, installation and maintenance.
This Anderson SB 120 multipole pole connector is available with a 200 amp rating, 600 Volts continuous AC or DC operation. With the addition of the extended range contact, this robust Anderson SB 120 connector will now accept wire sizes from #1 to #6 AWG (42.4 to 13.3 mm2), giving the user more current capability. Mechanical keys ensure Anderson SB 120 connectors will only mate with connectors of the same color. Different color housings are selected to identify voltages, thus preventing mismatching of the power supply system.
Learn more about how these Anderson SB 120 multipole connectors are supporting the growing demand of robotics-focused operations by checking out our blog post called: "PEI-Genesis: Supporting Next Generation Engineers".