Anderson Power Products™ Multipole SBS® 50 Connector (Up To 110 Amps)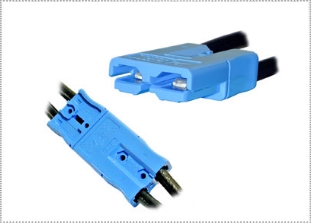 SBS® 50 MULTIPOLE CONNECTOR
(UP TO 110 AMPS)
The Patented SBS® 50 connector is designed for high voltage applications where personal safety is critical. The SBS® 50 connector meets the accessibility requirements of UL1977 section 10.2 and is recommended for over 50 volts.
The slim, ergonomic design, along with Anderson Power Products™ flat wipe contact technology makes hot plugging and unplugging easy and safe. The SBS® 50 connector is manufactured using the same high quality materials that provide Anderson Power™ customers the robustness needed for systems demanding reliability and longevity.
Applications for this SBS® 50 connector include: AC & DC power distribution, uninterruptible power supplies (UPS) and traction batteries.