Anderson Power Products™ PP 10/30 Powerpole® Pin and Socket Connectors (Up To 30 Amps)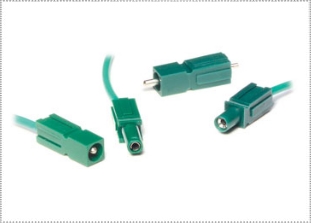 COST-EFFECTIVE, VERSATILE PIN & SOCKET CONNECTOR
Powerpole® pin and socket connectors by Anderson Power Products™ provide cost-effective reliability, design flexibility and safety. These pin and socket connectors were designed as ground terminal for make-first/break-last connections and feature an interchangeable genderless design. A flat wiping contact system allows for minimal contact resistance at high current, with wiping action that cleans contact surfaces during connection/disconnection.
The dovetail feature allows you to interlock housings into vertical and horizontal configurations (can be assembled with standard Powerpole® PP15, Powerpole® PP30 and Powerpole® PP45 connectors), providing unique variations that are specific to each project.
The housings are modular and interchangeable, genderless interconnects. Insert contacts into housings and plug together for a low-cost solution to power interconnection. Powerpole® modular pin and socket connectors are available in 10 and 30 amp ratings for use through 600 Volts continuous, AC or DC operation.
For full details, see the specifications below.