Anderson Power Products™ Powerpole® PP 120 Connectors (Up To 240 Amps)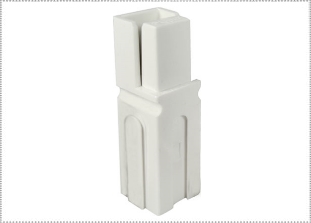 PP 120 POWERPOLE® CONNECTOR (UP TO 240 AMPS)
Powerpole® connectors provide cost effective reliability, design flexibility and safety for your products' manufacture, installation and maintenance. Powerpoles are stackable and color-coded. These connectors are ideal for batteries and designs that require the ability to interrupt circuits.
The self-securing PP120 connectors use retaining pins to stay stacked by fastening them to a panel with mounting clamps, and also feature a UL94 V-0 flammability rating, and an additional UL rating to allow for hot plugging up to 60A for 250 cycles.
The housings are modular and genderless. Powerpole® connectors provide 600 Volts continuous AC or DC operation. With the addition of the extended range contacts, the PP Plus Connector now accepts a 1/0 wire size, increasing the amperage using the same robust housing. Wire sizes range from 1/0 to #8 AWG (53.5 to 8.4 mm²).