Cinch Dura-Con Micro-D M83513 Rectangular Connector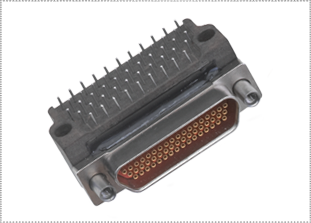 SHOCK & VIBRATION RESISTANT CONNECTORS
The connectors in Cinch Connectivity Solutions' Dura-Con line are a lightweight Micro-D M83513 connector option that doesn't sacrifice in performance. These rugged, high performance and densely compacted rectangular connectors are designed to stringent MIL-DTL-83513 standards for reliability suitable for harsh environments. In addition, this M83513 connector series uses twist pin technology to create 7 points of contact and are built to meet MIL-STD-1344 requirements.
As a result, the military grade Cinch Dura-Con M83513 connector is able to maintain integrity in extreme vibration and shock and are operable at temperatures ranging from -55° C to 125° C.
This Cinch Dura-Con M83513 connector is suitable for a wide range of commercial and military applications, including aircraft, missile defense, launch vehicles, and satellites, medical and test and measurement equipment. Dura-Con M83513 connectors are one of the most widely used 1.27mm pitch connectors.
Key Attributes
MIL-DTL-83513
Twisted Pin Contact
Temperature Range -55° C to 125° C
0.050 Inch Centers
Shock - 50 G's per MIL-STD-1344, Method 2004, Condition E
Vibration - 20 G's per MIL-STD-1344, Method 2005, Condition IV
Cable - Cable, Cable - Board, Cable - Panel