ITT Cannon VEAM PT Connector Series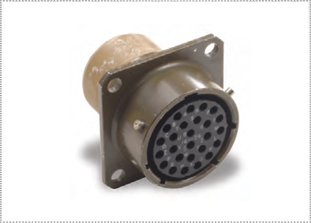 26482-STYLE INDUSTRIAL BAYONET CONNECTORS
The ITT Cannon PT Series of mil spec circular connector was originally built to UK military designation ''Pattern 105'' and to the British Standard Specification BS 9522 F00 17. These specifications are similar to US military specification MIL-DTL-26482, but have the added advantage of keyway orientation.
The PT connector series includes the ''Clansman Audio'' range, used on Military and rugged radio systems. The PT range has solder terminations suitable for wire and printed circuit board applications.
PEI-Genesis is an ITT Cannon worldwide assembling distributor for this range.