PEI-Genesis Names Jonathan Parry Managing Director - Europe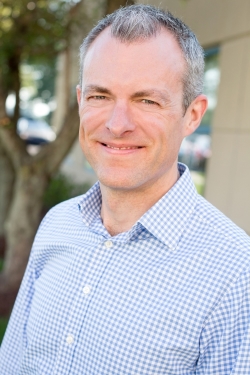 Philadelphia, PA -- (August 3, 2016) Jonathan Parry has joined PEI-Genesis as Managing Director in Europe; it was announced by Steven Fisher, company Chairman and CEO. Parry reports directly to Fisher and is based at the Southampton, UK; European headquarters.
In his new role, Parry is responsible for the overall financial and operating performance of the company's operations in the United Kingdom and Europe, including sales and marketing, vendor relations, production, and operations.
"Having Jonathan on board in Europe brings innovative new thinking to our overseas operations," said Fisher. "His extensive experience will help us lay the groundwork for our company moving forward."
Parry brings over 15 years of sales and operations leadership to PEI-Genesis.
Prior to taking on his new role, he was the Managing Director for the European organization of Dialight plc, where he had full P&L responsibility across manufacturing, R&D, sales, marketing and head office functions with 800 employees and manufacturing locations in the UK, Germany, and Denmark.
"Jonathan's solid track record will allow him to focus strategically on our European operations," said Fisher. "I expect him to build on the strength of the excellent team we have in place and expand our presence throughout Europe by solving customer interconnect problems from design to delivery."
Before his work with Dialight, Parry was the Chief Operating Officer for JCC Lighting Products, providing leadership during a transitional time in the business. During his tenure, Parry helped to establish JCC as the fastest growing LED lighting company in the UK.
Parry served as the European Product Director at Wolseley PLC from 2005 – 2009 and from 2001 – 2005 was the Head of Global Sourcing for Sainsbury's Supermarkets.
Parry holds a Bachelor of Science honours degree in Engineering & Management from Durham University.
About PEI-GENESIS
PEI-Genesis is one of the world's fastest assemblers of precision connectors and cable assemblies. From the largest connector component inventory in the world, they develop engineered solutions that support the military, industrial, medical, aerospace, transportation and energy sectors worldwide. Headquartered in Philadelphia, PA, PEI-Genesis has production facilities in South Bend, IN; Chandler, AZ; Southampton, UK; and Zhuhai, China as well as sales offices throughout the Americas, Europe and Asia. More information may be found at www.peigenesis.com.