PEI-Genesis Promotes John Hufnagle to VP of North American Sales and Engineered Solutions as Company Expands Focus for Customers in North America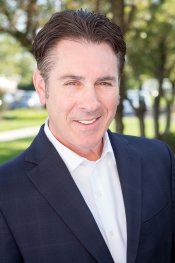 October 23, 2017 -- PEI-Genesis, a global leader in the design and assembly of custom engineered connectors and cable solutions, has promoted John Hufnagle to Vice President of North American Sales and Engineered Solutions, it was announced today by Steven Fisher, PEI-Genesis President and CEO. As the company continues to be the first choice for customers looking to solve interconnect challenges in harsh environments, Hufnagle's promotion will add both experienced and strategic leadership.
"Since we positioned ourselves as the leader in developing application-focused engineered solutions, we have worked diligently to stay ahead of the curve in meeting customer needs," said Fisher. "With this move, we are merging our engineered solutions expertise with our franchised fulfillment capabilities under one executive in North America, further evidence of how we are committed to partnering with our customers from design to delivery."
John Hufnagle, formerly General Manager Engineered Solutions and a 39-year employee of PEI-Genesis, will continue to oversee Engineered Solutions, globally, and take on the added responsibility for the North American sales organization. "John has extensive experience having held many diverse roles in the organization that positions him well to drive growth and bring closer alignment across Engineered Solutions and the authorized distribution business," said Fisher.