Global Expansion and Growth Leads to Establishment of New Business Team at PEI-Genesis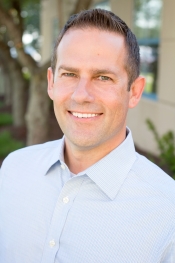 Philadelphia, PA -- October 27, 2017 -- PEI-Genesis, a global leader in the design and assembly of custom engineered connectors and cable solutions for harsh environments, announced today the formation of a new business team dedicated to providing multinational customers consistent, responsive, best-in-class service. John Rozanski has been promoted to Global Director and will lead this new team, it was announced today by Steven Fisher, PEI-Genesis's President and CEO.
"We are in the unique position of being the only value-add distributor with assembly facilities in North America, Europe and Asia," said Fisher. "This unique capability has drawn the attention of multisite, global customers looking to service their interconnect needs, seamlessly across all locations."
Rozanski will continue his role as Director of Sales for North America while launching the new business team. He has been with PEI-Genesis for 13 years and in the electronics manufacturing and distribution industry for over 25 years.
"Servicing large, multisite, multinational customers across many time zones presents enormous challenges," said Rozanski. "Our goal is to provide these customers the same unique combination of high performance connector solutions, engineering design expertise, depth and breadth of inventory, and fast shipping, globally, that they have come to expect from PEI, locally."