LEMO connectors now available in USA with 48 hour assembly service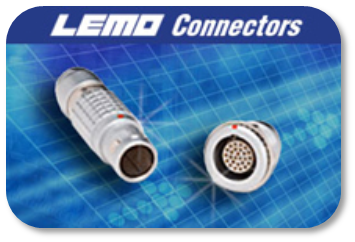 PEI-Genesis has extended it's connector component inventory and assembly capability to include LEMO connectors. Authorized to distribute within the USA, PEI-Genesis is the only qualified LEMO assembly distributor, building connectors from component piece-parts. As with all their assembled products, PEI-Genesis now offers thousands of possible LEMO connector part numbers with their unique 48 hour assembly service to customers.
"PEI-Genesis is the fastest robotic assembler of connectors in the world," according to PEI-Genesis President and COO, Russ Dorwart, "and LEMO push-pull connectors are a powerful addition to our connector offering. LEMO will enable PEI-Genesis to provide more mass-customized solutions to our customers, all within our 48 hour connector build & ship guarantee."
LEMO is a global leader of circular Push-Pull connectors that are found in a variety of challenging environments including medical, industrial control, test and measurement, audio-video, and telecommunications. The most popular of the LEMO push-pull connectors is the B Series (dustproof) for indoor applications and the K Series (watertight) for outdoor applications. Both are self-latching, multipole (2-64 contacts) connectors with an alignment key.
PEI-Genesis has been in business since 1946 and has been building connectors since 1952. It is the only value added connector distributor in the world that builds, tests, packages, and ships all orders within a 1.1 day cycle time and does so using proprietary robotic assembly equipment. PEI-Genesis builds over 36,000 connectors per day and is one of the 15 largest distributors in North America. PEI-Genesis is focused on interconnect solutions with 21 sales offices backed by a strong team of Internal, Field, and Design Engineers.