MyPEI - Order Your Connectors Online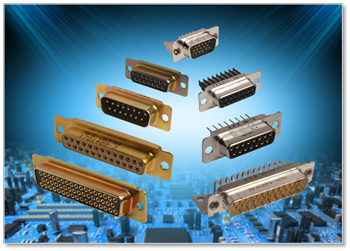 PEI-Genesis, the franchised connector-assembly specialist, has carried out a major upgrade of its website and introduced a personalization facility called MyPEI.
It not only enables customers to shop online but also gives them access to a host of additional features. Since PEI-Genesis holds its inventory as component parts and assembles connectors to order, the company needed to be able to present customers with a real-time list of the finished products that can be built from those components and then integrate that into its back-end systems."This level of integration required a huge investment of time and money," said Russ Dorwart, President and COO of PEI-Genesis. "
MyPEI now offers customers over 3 million connectors that we can build and ship within 48 hours." The company carries a massive $60 million inventory of component parts from leading manufacturers such as Amphenol Connectors, ITT Interconnect Solutions (ITT Cannon Connectors and VEAM Connectors) and Polamco.
Using the 'Part # Search' field at the top of every page, customers can view detailed technical information and product availability for a particular connector part number.
Connector comparison charts are available to help customers select the right product for their application, and PEI-Genesis also has a specialist engineering team on hand to provide further advice if needed. When logged into MyPEI, individuals can buy connectors online using either a credit card or their company's trade account. In addition, MyPEI enables customers to view orders, track shipments, see over ten years of purchase history, print or e-mail invoice copies, check contract pricing, request special quotations and even ask technical questions. "The expanded and updated content has increased the website from a few hundred pages to nearly 300,000," commented Dorwart. "This is a huge step forward for PEI-Genesis, and I fully expect that at least 10% of our orders will be coming through MyPEI within two years."