PEI-Genesis Adds Chief Information Officer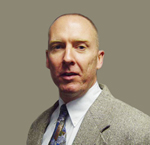 PEI-Genesis, Inc., the world's fastest assembler of precision connectors and power supplies, announced today the addition of Terrence Meehan as Chief Information Officer (CIO). This is a newly created position that will oversee the Company's global IT systems and software.
Meehan has been an IT professional since 1986 and has an impressive record of achievement in delivering business value while focusing on the needs of the Users. Most recently Meehan was the Director of Operations at Elemica Inc., a company focused on expert level sourcing and supply chain integration services. He has served in that role since 2006. Prior to Elemica, Meehan was the Senior Network and Telecommunications Manager for VWR International, a distributor of laboratory equipment.
"We are pleased to have Terry on board. As PEI-Genesis evolves, we continue to add outstanding individuals to our team that can help see the Company to the next level," stated Russ Dorwart, president and COO. "Terry excels in demanding business environments where applications must be totally secure, systems must operate flawlessly 24/7/365, and the end users have very high expectations. He is a natural fit for PEI-Genesis."
Meehan lives in North Wales Pennsylvania with his wife and son.