PEI-Genesis and Emerson Network Power Sign Americas Distribution Agreement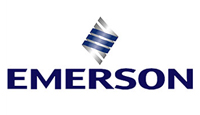 Philadelphia, PA (April. 11, 2011) PEI-Genesis, Inc., one of the world's fastest assembler of precision connectors and power supplies, today announced an agreement with Emerson Network Power, a business of Emerson and the global leader in enabling Business-Critical Continuity™, in which PEI-Genesis will distribute and add value to power supply products from the Embedded Power business of Emerson Network Power for customers in North and South America.
PEI-Genesis now has the ability to help design engineers solve their power challenges using power supplies from Emerson Network Power. "We are very excited to announce this partnership," said Russel Dorwart, president & COO, PEI-Genesis. "This gives us an opportunity to further expand our footprint in the power market and expand our value-add capabilities. The Emerson Network Power brand is very powerful in the marketplace and, with thousands of standard and configurable power supplies, the product portfolio now available to us is exceptional." Contact you local office to learn more about our Emerson products.