PEI-Genesis Rapid Fulfillment of ITT Veam Harsh Environment Connectors in Asia Pacific
PEI-Genesis Launches Value-add Assembly of High-Reliability, ITT VEAM CIR/FRCIR Connectors to Service Asia Pacific Transportation Customers
(Zhuhai, China – August 22, 2022) PEI-Genesis, a global leader in the design and assembly of custom engineered connectors and cable solutions, is now certified to assemble ITT's VEAM CIR/FRCIR Connectors in the Zhuhai, China Plant.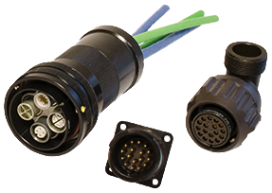 The VEAM CIR/FRCIR series provides unwavering power, data and signal while adhering to critical railway flame retardent and smoke emission standards (EN 45545-2, NFPA 130). Derived from the MIL-DTL-5015 and VG95234 specifications, the reserve bayonet series comes in 256 different layouts and a wide range of accessories including backshells and adapters. The positive-lock/quick-disconnect coupling mechanism provides high shock and vibration resistance, ensuring reliable connectivity for bogies, intervehicle junction boxes and transportation control systems. The CIR/FRCIR Series can be ordered in over 10 material and plating options including ITT Cannon's RoHS and Reach compliant Blue Generation® Zinc Nickel or Hard Anodize coating that provides >1000 hours salt spray resistance.
Alex Tsui, Vice President and Managing Director of Asia Pacific, PEI-Genesis, states, "We continue to see tremendous opportunities in the Asia Pacific transportation market, so this exciting value-add addition to our factory will allow us to broaden our customer reach." This marks the 5th value-add assembly line for PEI and ITT Cannon in Asia Pacific. With rapid, build-to-order services, PEI can assembly ITT's complex interconnect solutions in 48 hours, providing critical service to customers across Asia Pacific.
"As we continue to grow our Asia Pacific partnership with PEI, this opportunity for PEI to assemble the CIR/FRCIR Series along with ITT Cannon's KPT/KPSE, CA-Bayonet, Commercial 5015, and D-Sub products will help ITT Cannon reach more customers and widen our product offer on existing platforms," William Wang, Asia Pacific General Manager – ITT Cannon.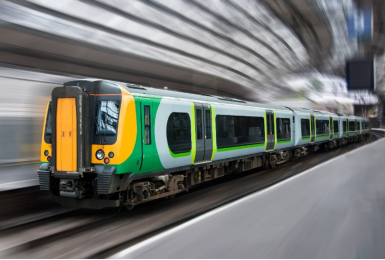 About PEI-Genesis
PEI-Genesis is one of the world's fastest assemblers of precision connectors and cable assemblies. From the largest connector component inventory in the world, they develop engineered solutions that support the military, industrial, medical, aerospace, transportation, and energy sectors worldwide. Headquartered in Philadelphia, PA, PEI-Genesis has production facilities in South Bend, IN; Southampton, UK; and Zhuhai, China as well as sales offices throughout the Americas, Europe, and Asia. More information may be found at PEI-Genesis.
About ITT Cannon
ITT's Cannon brand is a leading global manufacturer of connector products serving international customers in the aerospace and defense, medical, energy, transportation and industrial end markets. Whether delivering critical specs to aircraft pilots, streaming data through communications satellites or giving expectant parents a first look at their unborn children, Cannon connects the world's most important information to the people who need it. Today, the company proudly continues its legacy of innovating to connect the world and inspiring the successes of the next century – because amazing things happen when great things connect. For more information, visit www.ittcannon.com.