PEI-Genesis Receives Amphenol Global Partnership Award for 2010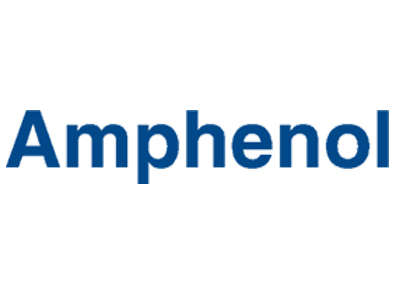 PEI-Genesis Receives Amphenol Global Partnership Award for 2010
PEI-Genesis First to Win Three Years in a Row
Philadelphia, PA (June 29, 2011) PEI-Genesis, Inc., the world's fastest assembler of precision connectors and power supplies, is honored to receive Amphenol's Global Partnership Award for 2010. The award was presented at EDS (Electronic Distribution Show) in Las Vegas, NV, in May, 2011, and recognizes PEI-Genesis as a premier distributor of Amphenol connectors with outstanding performance.
PEI-Genesis values this solid partnership and the significance of the award. "It's a great honor to receive this award for the third consecutive year from one of the leading companies in the world. Amphenol has an elite lineup of distributors, and to be recognized as their highest performing global partner really means something," Steven Fisher, CEO of PEI-Genesis, stated. "All of us at PEI are grateful for our partnership with the entire Amphenol team, without whom, we could not have excelled. Our next goal is number four."
Amphenol's President and Chief Executive Officer, R. Adam Norwitt, has said, "On behalf of the entire Amphenol organization, I am pleased to present to PEI-Genesis the 2010 'Global Partnership Award' in recognition of our overall best performing distributor. We are especially pleased that PEI-Genesis has won this most prestigious award for the third consecutive year, a clear indication of their commitment to the Amphenol partnership."
About PEI-GENESIS
PEI-Genesis is the world's fastest assembler of precision connectors and power supplies. From the largest component inventory, they develop engineered solutions that support the military, industrial, medical, aerospace, transportation, and energy sectors worldwide. PEI-Genesis can build over 12 million unique connectors from stock at a rate of more than 5,000 per hour. Using proprietary automation for speed, consistency, and quality, PEI-Genesis can build just 1 piece or 10,000 pieces with equal ease; built to any standard or customized specification. PEI-Genesis is the only partner that guarantees assembly and shipment of connectors in 48 hours and power supplies in a week. Headquartered in Philadelphia, PA, PEI-Genesis has production facilities in South Bend, IN; Bensalem, PA; and Southampton, UK; as well as 27 sales offices in eight countries. More information can be found at www.peigenesis.com.