PEI-Genesis to Assemble Cinch MIL-C-26500/BACC45 & 63 Connectors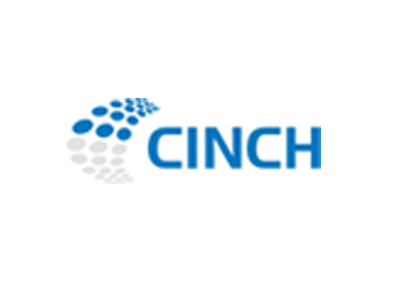 PEI-Genesis to Assemble Cinch MIL-C-26500/BACC45 & 63 Connectors
Expanding PEI-Genesis' Capabilities in the MRO Market
Philadelphia, PA (September 26, 2011) PEI-Genesis, Inc., the world's fastest assembler of precision connectors and power supplies, announced today that it will add the Cinch MIL-C-26500/BACC45 & 63 product line to its existing interconnection portfolio. Cinch is a leading manufacturer of electrical connectors for the aviation, military and transportation markets.
This cylindrical connector line will be assembled under PEI-Genesis' usual 48 hour turnaround promise. The company made its mark in the electronic components and power supply industry by bucking the trend of long lead times. PEI-Genesis strives to reduce customers' total acquisition cost and lead times, simplify assembly, and improve the quality and reliability of their designs.
"We are delighted to expand our Cinch offering with the addition of BACC and MIL-C-26500 connectors," said Russel Dorwart, President and COO of PEI-Genesis, "We believe PEI will bring unrivalled speed, availability and technical expertise to the MRO market to put grounded planes back in the air."
Cinch's MIL-C-26500/BACC45 & 63 connectors meet several Boeing BACC specifications and can be used for both commercial and military aerospace applications. They meet unique application challenges including shielding, environmental sealing, fluid resistance, and vibration.
"PEI-Genesis has been a highly valued partner for 20 years. We believe they are well-positioned to help support the MRO market, and feel strongly that the commitment by PEI to stock and sell the MIL-C/BACC product line will benefit our mutual customer base. We look forward to this partnership contributing to our long term success in the commercial air and military marketplace for years to come," said Mike Salmon, Cinch General Manager.
To learn more about PEI-Genesis, our capabilities and our line of Cinch product offerings, please visit us online at www.peigenesis.com/cinch or www.peigenesis.com/mypei.
About PEI-GENESIS
PEI-Genesis is the world's fastest assembler of precision connectors and power supplies. From the largest component inventory, they develop engineered solutions that support the military, industrial, medical, aerospace, transportation, and energy sectors worldwide. PEI-Genesis can build over 12 million unique connectors from stock at a rate of more than 5,000 per hour. Using proprietary automation for speed, consistency, and quality, PEI-Genesis can build just 1 piece or 10,000 pieces with equal ease; built to any standard or customized specification. PEI-Genesis is the only partner that guarantees assembly and shipment of connectors in 48 hours and modified standard power supplies in five days. Headquartered in Philadelphia, PA, PEI-Genesis has production facilities in South Bend, IN; Bensalem, PA; and Southampton, UK; as well as 27 sales offices in eight countries. More information can be found at www.peigenesis.com.
About Cinch
Cinch is a supplier of high quality, high performance, and high speed, connectors and cables to the Computer, Datacom, Telecom, Military, Aerospace and Transportation markets worldwide. Cinch Connectors has manufacturing operations located in the United States, Mexico, and England. Cinch is a Bel Fuse Company. Additional information about Cinch and other Cinch products is available at www.cinch.com.