PEI-Genesis- Your Connector Assembly Specialist
Connector-assembly specialists have a crucial role to play in reducing time-to-market, says PEI-Genesis.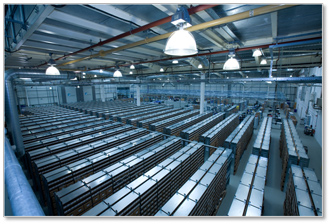 In most areas of the electronics market, there is a clear division between the role of the manufacturer and the role of the distributor. The manufacturer is responsible for whole process of developing a product and bringing it to market - including design, production, quality-assurance and testing – whereas the distributor carries stocks of finished products and provides a rapid delivery service on those items.
However, when considering the complex multi-pin connectors that are commonly required for today's electronic systems, this distinction becomes blurred. Because of the sheer number of possible different configurations that can be specified for each type of connector, it is almost inconceivable for a distributor to have every variant sitting on the shelf, waiting to be picked, packaged and posted to a desperate customer.
Instead, purchasing professionals looking to reduce time-to-market have come to realize that the quickest way of obtaining the exact connector they need is to deal with a connector assembly specialist. Companies like PEI-Genesis are distributors in the sense that they have franchise agreements with leading connector manufacturers and carry large stocks of their products, but, crucially, they carry them at component level rather than as finished items. In the case of PEI-Genesis, the company holds a massive $60 million inventory of connector piece-parts from manufacturers such as Amphenol Connectors, ITT Interconnect Solutions (ITT Cannon and VEAM Connectors), Glenair Connectors and Polamco Backshells, to name a few. Connectors are only assembled once the customer has placed an order, and this approach enables PEI-Genesis to supply almost any connector variant that might be required.
The connector assembly process involves a number of procedures usually associated with manufacturing, including the bonding of rubber inserts, loading of contacts, printing, heat curing, inspection and testing. Yet PEI-Genesis is able to complete the whole process and dispatch products in less than 48 hours. There are no minimum order quantities, and the same 48-hour service applies to every order, whether it is for one connector or hundreds.
In effect, connector assembly specialists such as PEI-Genesis combine the roles of manufacturer and distributor: using the 'raw material' of connector piece-parts, they produce finished and tested connectors to meet customers' exact requirements and deliver them in the shortest possible time. Like manufacturers, they are concerned with issues such as production efficiency and product quality, and, like all good distributors, they are focused on providing the highest levels of service to their customers.