Quality Connectors at the Double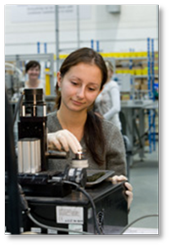 Southampton-based PEI-Genesis is a company with a growing reputation among purchasing professionals who are involved in buying connectors for industrial, railway, aerospace or defense applications. The company offers an unrivaled 48-hour connector assembly service, which it achieves by using in-house developed machines to automate the assembly process and by carrying enormous stocks of connector piece-parts from leading manufacturers such as Amphenol, ITT Interconnect Solutions (Cannon and VEAM), Glenair and Polamco.
Founded in Philadelphia in 1946, PEI-Genesis has enjoyed consistent double-digit growth in its European operations since first establishing a presence here in 1998. To support its continued expansion throughout Europe, the company has recently relocated from Basingstoke to new premises adjacent to Southampton Airport. Providing a total floor space of 65,000 ft2, the Southampton facility has 83,000 stock locations, with the capacity to assemble up to 10,000 connectors in a single day.
While PEI-Genesis has worked hard to make the connector assembly process as fast as possible, its personnel are equally passionate about achieving the highest levels of quality.
All assembly work is carried out under the company's ISO 9001:2000 quality system, and, rather than simply building a product and testing it at the end of the line, PEI-Genesis has introduced QA procedures into each stage of the assembly process. As well as reducing waste, this empowers the production staff and makes them responsible for the quality of the work they produce. The result is that there are few rejections by the time the connector arrives at final inspection and test.
PEI-Genesis continues to reflect its founders' high standards of product quality and service excellence and is committed to a programme of constant improvement.