What PEI-Power Can Do For You...
PEI-Power knows that every order is different and each Industry has unique requirements. However there are some similarities in many of our customer inquiries. PEI-Power gets these sorts of requests often and this might be helpful in case you are looking for the same answers.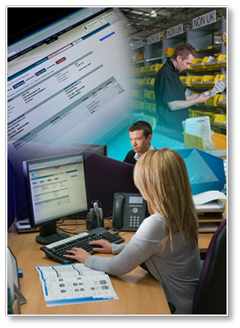 We want to share an, actual inquiry we received recently from a new
REAL

customer...

(Customer inquiry, PEI-Power reply)

"What I wanted to ask about the ICCNexergy part MW4012-760F-NC-BK is this:

1. Can we get our logo on them? We want to make sure the customer knows the correct adapter to use with their medical device.

Yes, you can have your name, logo, and custom text in up to three colors with no setup charge!


2. We would like to know if there are other plugs besides the barrel plug that is on the model in distribution. If there are options for the plug, how can I get that information and Is it on your website?

You can have any connector you like on your device. We have hundreds of standard options from stock! We can overmold your connector with no setup charge! There are medical grade design forms with our suggested standards on the PEI-Power section of the homepage.

3. We need a compatible hospital grade black power cord, 6 ft long, and our customized warning customized label attached to it. Do you carry inventory of this type of cord, and do you also carry power cords for other countries? (UK, Germany, etc)

We have the cords and can easily do the label and we carry power cords for other countries.

4. Can we place large orders with scheduled call outs over several months? Can we share a buy with our contract manufacturer? ( I.e 2K for my company and 3K for their company, placed at the same time with 5K pricing?)

You can schedule, split shipments, drop ship, and still take advantage of your full volume purchase.

5. I am trying to see how much of the "Customization" I just mentioned could be eliminated. I would like to get quotes for the following quantities: 1000 pieces, 2500 pieces, 5000 pieces. Please just quote the standard "off the shelf" model for now.

You can have precisely what you want at essentially the same cost as an off-the-shelf compromise. We build to order, so a "special" is just another mass-customized order – business as usual.

6. Our expected annual usage is approximately 10,000 pieces.

Nice order. And did we mention? You can get all this from PEI-Genesis faster than anywhere else in the world,
Need more information? We are happy to help you!
Call or email your local branch or go to the PEI location map, for specific technical questions please email our