Souriau 851 Series MIL-DTL-26482 Connectors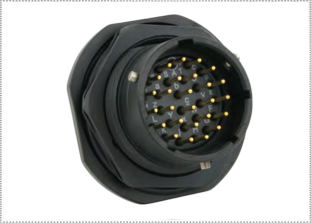 LIGHTWEIGHT, COMPACT WITH BAYONET COUPLING
Originally designed specifically for military applications, Souriau 851 Series circular connectors are used in a wide array of both industrial and military applications thanks to their ability to deliver a strong connection without compromising a lightweight, compact frame, and their high number of mating cycles (500 cycles) and corrosion resistance (500h salt spray).
These bayonet Souriau 851 series connectors meet MIL-DTL-26482 Series I requirements for environmental resistance and reliability, as well as MS311 standard qualification to VG95328 and HE301B standards. The Souriau 851 Series is offered in both sealed and hermetic versions, as well as an array of body styles, materials, and layouts which include hybrid power supply and signal transmission in a unique solution to reduce system complexity and minimize component/installation costs.
Souriau 851 connectors are also ideal for use in electronics such as off-road, machine tooling, automation, and measuring equipment.