Sure-Seal® D-Sub Connectors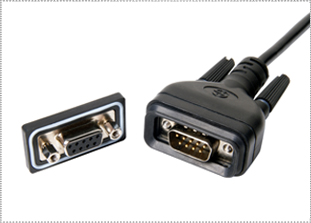 IP67/68 RATED WATERPROOF D‑SUB CONNECTORS
D-Subminiature connectors from Sure-Seal offer a waterproof option for reliable connections in all environments, and are designed to withstand up to 1,000 mating cycles. Both standard (9-pin or 15-pin) and high-density (15-pin and 26-pin) options are available. The panel type connectors are rated to IP68 standards, and the molded plug connectors are rated to IP67 standards, to meet environmental sealing requirements across various conditions. The panel type also offers solder, PCB straight or right angle pin options for flexibility.
Technical Submission
If you'd like to gain more information about Sure-Seal® D-Sub connectors and cable solutions or a request a sample, please complete the below form. One of our specialists will contact you shortly!