ITT VEAM CIR Connectors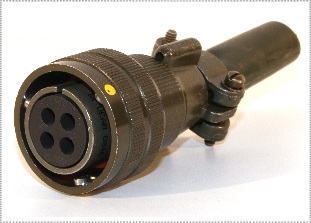 MOST VERSATILE MULTIPIN CONNECTOR IN THE WORLD
Formerly Litton connectors (or Litton/Veam), the ITT VEAM CIR connectors have been the worldwide standard for rail and mass-transit applications for over 30 years. ITT VEAM CIR connectors use a positive-lock/quick-disconnect bayonet coupling mechanism. High shock and vibration resistance is achieved without the need for lock wires, and the connectors are rated for a minimum of 2000 couplings. Hundreds of contact arrangements and back shell options. Solder, crimp, or printed circuit contacts. The entire ITT VEAM CIR connector line is stocked and assembled by PEI-Genesis: 48-hour assembly, no minimums, competitive prices, and free technical support.
Add-ons for ITT VEAM CIR Connectors for railroad industry.
ITT VEAM CIR connectors can also be specified with various inserts to meet low-smoke/zero-halogen requirements and provide superior resistance to fuel oils, solvents and elevated temperatures. For more details, contact PEI-Genesis and talk to one of our applications engineers.