ITT VEAM CIR Connectors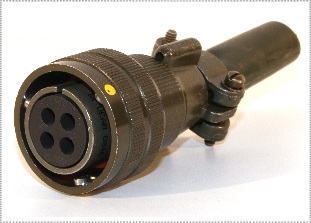 MOST VERSATILE MULTIPIN CONNECTOR IN THE WORLD
Formerly Litton connectors (or Litton/Veam), the ITT VEAM CIR connectors have been the worldwide standard for rail and mass-transit applications for over 30 years. The connector uses a positive-lock/quick-disconnect bayonet coupling mechanism. High shock and vibration resistance is achieved without the need for lock wires, and the connectors are rated for a minimum of 2000 couplings. Hundreds of contact arrangements and back shell options. Solder, crimp, or printed circuit contacts. The entire CIR line is stocked and assembled by PEI-Genesis: 48-hour assembly, no minimums, competitive prices, and free technical support.
Add-ons for VEAM CIR Series Connectors for railroad industry.
ITT Cannon's VEAM CIR connectors can also be specified with various inserts to meet low-smoke/zero-halogen requirements and provide superior resistance to fuel oils, solvents and elevated temperatures. For more details, contact PEI-Genesis and talk to one of our applications engineers.