ITT VEAM VBN Series Circular Connectors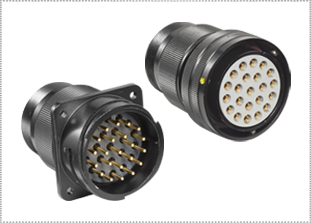 EASY INSERTION AND REMOVAL CONNECTORS
The ITT Veam VBN connector series is based on MIL-DTL-5015 and VG95234 specification for the rail market and rolling lock applications. They are interchangeable with all corresponding CIR/VG types and feature identical panel mounting dimensions.
VBN connectors are available in 15 sizes arrangements from shell size 16S to shell size 40 with arrangements having from 4 up to 70 contacts. Out of this range, 14 sizes arrangements are qualified to NF F 61-030 French specification and approved by SNCF and RATP (from 4 to 60 contacts).
The contact system enables easy insertion and removal and the inserts are composed of a halogen free hard plastic maternal that results in a very low fire hazard.
Environmental sealing of mated connectors to IP67 is achieved by compression of the coupling gasket, while integrity at the rear is achieved by the use of an individual wire seal grommet with membranes (being penetrated only when a wire is present) and use of appropriate accessories.
This highly reliable bayonet mating system helps prevent unmating during vibration by: using stainless steel pins installed on the critical wear points of the ramps, dynamic coupling gasket at the base of the plugshell, and flat and wave washers between the coupling nut and the plugshell.