Yes, but we must confirm your identity before you can log into your company's account. When you create a new account on MyPEI, select "Create a new user on an existing account" during the log-in process. If you already have an existing MyPEI individual account and would like to have your username connected to your company account, you must contact your local PEI sales office for assistance. They will have this connection made for you once we have confirmed your identity.
You have two options when creating a new account. You can setup an individual account, or you can connect your username to your company's PEI-Genesis trade account.  To connect to your company account, choose "Create a new user on an existing account" during the log-in process. Your company's data is confidential. Before you can log in using your company's credentials we require that you confirm your identity. This will delay your ability to log into MyPEI immediately after initial registration.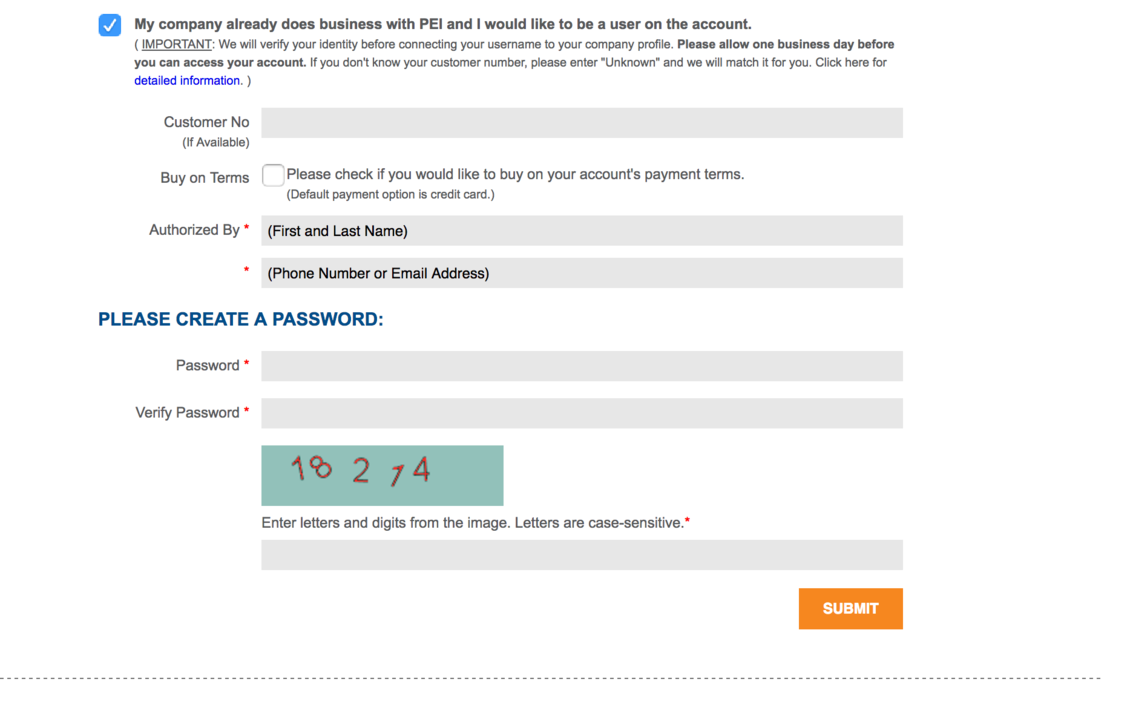 Why the delay?
After you register as an "existing customer", an email request is automatically sent to your PEI Branch Manager informing the manager that you would like to be connected to your company profile. Your PEI Branch Manager will confirm your identity, in most cases you will be contacted at the phone number you provided during registration. In all cases we will attempt to honor connection requests quickly (normally within 24 hours on business days). If you wish to buy immediately with a credit card, choose the option "Create a new account" to create an individual account. That account will immediately be active.
If you decide later that you would like a connection to your company account, contact your PEI salesperson or Branch Manager at your local PEI sales office to have your username linked to your company account. You can have both an Individual and a multiple company accounts connected to your username if you choose. Verification of your identity is required for all company connections and will usually take 24 business hours.