ITT Cannon CLC Series Clip Lock Circular Vector Connectors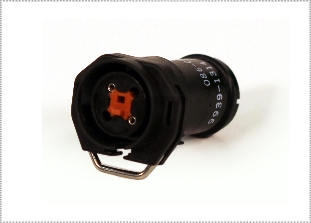 SEALED CLIP LOCK CIRCULAR CONNECTORS
ITT Cannon CLC series clip lock circular vector connectors utilize a 1mm contact system for the smallest sensor connector with dependable integrity. The CLC series is an environmentally-resistant, harsh environment connector designed for under-the-hood automotive and off-road vehicle applications where a small-size, positive-locking, sealed connection is required, for instance in sensors, valves, automotive harnesses, marine, off-road vehicles and CAN buss applications.
ITT Cannon clip lock circular connectors are user-friendly and easy to install and service, with audible and tactile feedback. The CLC series is available as a 2 pin connector and a 4 pin connector.
For full product details on the ITT Cannon CLC series clip lock circular connectors, see the specifications below.