ITT Cannon KJL Series 38999-Style Series I Miniature Circular Connectors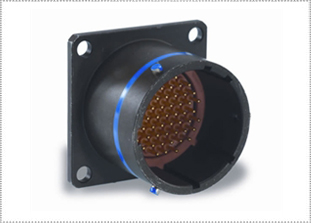 INTERMATEABLE WITH ALL 38999-STYLE SERIES I CONNECTORS
ITT Cannon KJL 38999-Style Series I connectors offer high-density contact arrangements in a lightweight miniature circular connector. IKJL series connectors were originally designed for military vehicles are an industry standard for military and aerospace/harsh enviornment applications, built to tackle the most extreme conditions with exceptional versatility.
They are quick-mating, have three-point bayonet coupling, are environmentally sealed, and operate across a wide temperature range.
These 38999-Style connectors are intermateable with Souriau connectors and 38999-Style Series I connectors. For full details on ITT Cannon 38999-Style Series I connectors, please see the product specifications below.