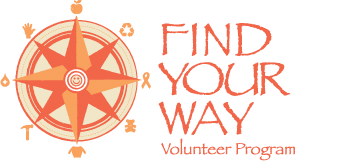 Find Your Way -
Making a difference in local Communities.
PEI-Genesis believes in the power of people helping people. In 2012, we first launched our Find Your Way program to promote volunteerism within our company. We have always been committed to helping others and a formalized program both challenges and empowers our employees to take action in their communities and start making a difference.
Each of our branches worldwide chooses to volunteer their time at a local charity that uniquely inspires them, allowing them to find their own way to make a difference. As a result, PEI employees have volunteered over 1,000 hours globally since the program launched. In addition, PEI-Genesis donates money to each branch's selected charity.
How Is PEI Finding A Way?
We are feeding the hungry
We are recycling for a cause
We are lending a helping hand
We are fighting disease
We are clothing the needy
We are donating blood
We are building shelter
We are helping children
Would you like to join us in supporting your local community?
To see how you can help support one of the many charitable organizations that we support, or to find out how to have your cause considered for Find Your Way, please contact your closest sales branch.
For a list of our branch locations, please click here.