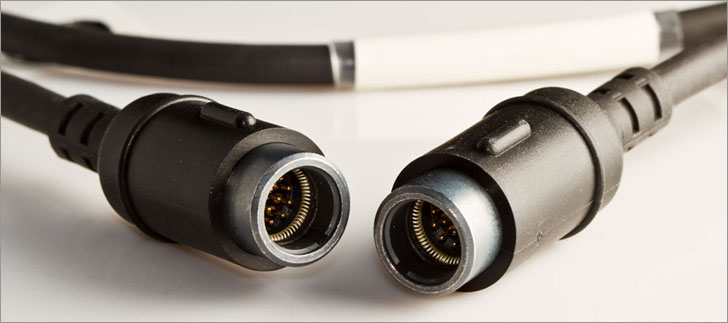 CUSTOM PRODUCTS
PEI-Genesis offers a range of customized connectors as well as fully-custom engineered solutions for use in a variety of applications. Save time with an end-to-end solution. By providing the connector as well as the custom cable assembly to the connector, we can get you everything you need as quickly as possible. Our engineers will partner with you to develop a unique solution to your design challenges.

Custom Connectors
We value-add standard connectors from brands like Amphenol, ITT Cannon, TE Connectivity DEUTSCH, CINCH, LEMO, Anderson Power Products and HARTING. Our connector lines include micro-miniature connectors, push-pull connectors, circular and rectangular connectors, hermetic connectors and more. Our ISO-9001: 2008-certified assembly facilities are able to turnaround value-added connectors in just 48 hours.

Custom Engineered Solutions
Reduce your total design and acquisition costs with highly-tailored solutions for any application in any market. PEI-Genesis can engineer a custom product, including challenging assemblies such as micro-to-micro and explosion-proof cable assemblies, to meet your specifications. We partner closely with you, so you'll be involved throughout the process, with production drawing sign-off and first-article approval. If you want to learn more about building a cable assembly, take a look at our Cable Assembly Cookbook. If you'd like to learn more about our engineering services, check out our Engineered Solutions Overview.