Amphenol TV-CTV Tri-Start Connectors Series III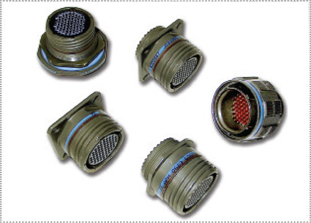 Ground Plane options are now available.
HIGH RELIABILITY AND EMI-SHIELDING IN EXTREME ENVIRONMENTS
Amphenol's TV-CTV Tri-Start MIL-DTL-38999 Series III connectors have high-density contact arrangements in a miniature circular shell. Originally designed for the high-performance requirements of military and commercial aircraft, these circular connectors are perfect for applications requiring extremely reliable interconnections. Amphenol TV-CTV connectors are quick-mating and environmentally-sealed. See our full list of product features for Amphenol TV-CTV Tri-Start connectors in the specifications below.
These circular connectors are also available with PC Tail contacts, ideal for printed circuit board applications, either with rigid attachment or with flex print assembly. attachment