How long will my saved carts be stored?
We store your saved baskets indefinitely providing that your login has been accessed online within the past 12 months.
How do I delete a saved shopping cart?
Log in. Then view your cart by clicking the shopping cart link found in the top right-hand corner of every page within MyPEI.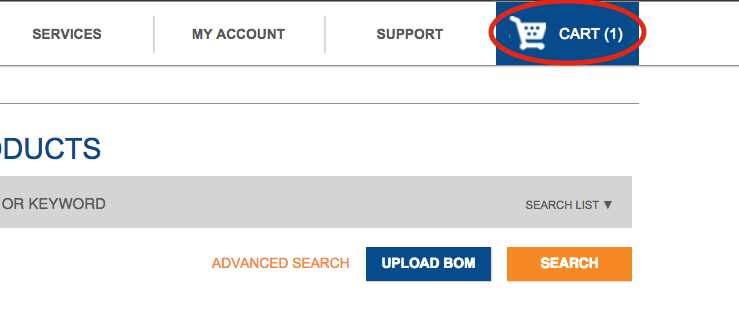 Select "Load wishlist" from the first Shopping cart panel and a list of saved wishlists will appear. You will have the option to delete.

Can I see the orders that I placed off-line with PEI-Genesis by telephone, fax or EDI?
Yes. MyPEI is part of our integrated worldwide IT environment.
Once you are logged in under your username and password, you have full access to your order status and invoice history for all transactions entered under your account or any account to which your profile is linked.
At least ten years of history is available.
Log in. Use the MY ACCOUNT option at the top of the screen.  On the right menu choose "View My Orders" to see all orders, or "View My Invoices" to see only invoiced (shipped) orders.
Can I change my address details online
Yes. You have two options. You can use your existing shipping addresses or add new ones during check out within the shopping cart.  You can also add or edit addresses at any time when you are logged in.
Log in. At the top of the screen select the MY ACCOUNT option. On the left menu select "Edit My Addresses". You will have the ability to add or edit addresses.
How can I pay using my trade account? How can I pay on Open account?
If you have a PEI-Genesis trade account and have registered on MyPEI, you can order goods and pay on receipt of invoice (within the standard Terms and Conditions for your company's account). To do this, your username must be linked to your company's account by an authorized individual.  For more information, see I am already a PEI-Genesis customer. Can I use my Company's Trade Account to order on-line? .
Can I pay my account balance online?
Unfortunately, there is currently no method for you to settle your account online at this time.