ITT Cannon Space Grade D-Sub Connectors | DNM & DNMB Series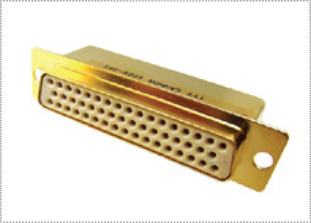 HIGH RELIABILITY RECTANGULAR CONNECTOR SUITED FOR SPACE
ITT Cannon builds high performance D-Sub connectors for space applications per NASA & SAE standards. These high-reliability connectors meet stringent tests for outgassing and residual magnetism.
ITT Cannon's space-grade D-Sub connectors were derived from MIL-DLT-24308 standards and available in a wide range of standard to double density configurations for cable-to-cable and printed circuit board applications.
The DNM and DNMB connector series are non-magnetic interconnects suitable for space, launch system, military, and aerospace applications.